In Memory
Larry Everett Jr VIEW PROFILE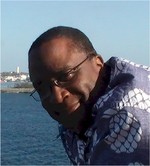 Larry H. Everett, Jr. of Aurora died Oct. 3, 2012 at home. He is survived by his wife, Carol, his sons Justin, Chad, and Matthew, his step daughter Monica Lee, his parents Larry, Sr. and Betty Everett, and three brothers. Larry's passions were family, airplanes and the people whose lives he touched. Visit www.ahlbergfuneralchapel.com for funeral arrangements/memorial.
Ken Gibson got a phone call from Anastasia's eldest son informing us that his Father, Larry Everet Jr, passed away October 3rd 2012

Memorial services will be held Thursday, October 11, at 11:00 AM at the Ahlberg Funeral Chapel in Longmont. The address is:
Click here to see Larry's last Profile entry.