In Memory
Sandy Newberry (Stevnss)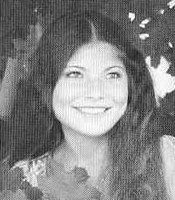 Sandra Kim Newberry-Stevnss
Sandra Kim Newberry-Stevnss of Denver died Sunday October 30, 1994 at her home in Denver. She was 33.
Born on Nov. 8, 1960 in Longmont, she was the daughter of Vernon Newberry and Kimie Minamikawa Newberry. She graduated from Niwot High School in 1979 and was a 1992 graduate of the Colorado Aero Technical College in Broomfield, where she studied aircraft mechanics. She was in the process of obtaining her law degree with an emphasis in airplane accident litigations. She was also a former fashion model. Mrs. Newberry-Stevnns traveled extensively and enjoyed fishing, reading, horesback riding, four-wheeling and spending time with her son, nephews and family. She was a gourmet cook and artist and enjoyed gardening.
She had been living in Denmark following her marriage to Thor Stevnss, and had recently returned to Denver to continue her education.
She was preceeded in death by one brother, Michael Allen Newberry.