In Memory
Louise Sheets VIEW PROFILE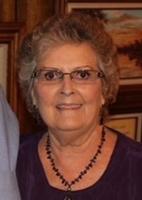 Velma "Louise" Sheats passed away peacefully at her Longmont, CO home on February 6, 2021, with her loving husband, Billy, by her side. She had just celebrated her 90th birthday. Louise was born February 3, 2021 in Bonham, TX to S. T. and Marie (Haney) Rogers. She spent her early years growing up in the Bonham area, moving to Lubbock, TX in 9th grade. She graduated from Lubbock High School in 1946. While she was still in high school, Louise met the love of her life, Billy Sheats. They were married in Lubbock, TX on November 22, 1949. Together, they brought into the world three beautiful children, Judy, Cindi, and Gary. The family moved from Texas to Colorado Springs, CO in the late 1940s and then to Longmont, CO in 1978. Though Louise loved being a wife and mother, she had room for more in her life. Once her children were all well into elementary school, Louise decided to further her education. She attended the University of Colorado at Boulder; graduating with a Bachelor's of Business Administration and later earning her MBA. She taught Business and Computer Keyboarding at Niwot High School until she retired. Louise was a member of LifeBridge Christian Church in Longmont. Her faith meant a great deal to her and she loved to attend Bible Study. She loved her gospel music. Louise was an avid crafter. She enjoyed quilting, sewing, and embroidery. She had a generous sense of humor and loved to laugh. Louise loved to travel with her husband, Billy. Together they traveled the world over; visiting Europe three times. More than anything else in the world, Louise loved her family. She was a great wife and wonderful mother and grandmother. Louise so enjoyed visiting her kids and grandkids. Louise was loved and she will be dearly missed. Louise was preceded in death by her parents, her son, Gary Sheats, and her son-in-law, Gary Lay. She is survived by her loving husband, Billy Sheats; her children Judy Lay and Cindi (Lee) Whitman; her grandchildren, Adam (Lydia) Whitman, Michael (Amanda) Whitman, Katelyn Whitman, Ray (Helen) Lay and Nichole Lay; her great- grandchildren, Hailee, Christian, Janelle, Joseph, Harper, Bailey, Caleb, Nathan, Ryan, and Kennedy; and by her brother-in-law, who will be officiating her service, Pastor Morris (Linda) Sheats. A Memorial Service will be held in her honor Wednesday, February 10, 2021 at 1:00pm at Ahlberg Funeral Chapel, after which Louise will be laid to rest at Foothills Gardens of Memory. Due to the ongoing pandemic, services will be invite only. Please visit www.ahlberg funeralchapel.com to share your condolences with the family.
To plant trees in memory, please visit our Sympathy Store.
Published by Longmont Times-Call on Feb. 9, 2021.
Click here to see Louise's last Profile entry.